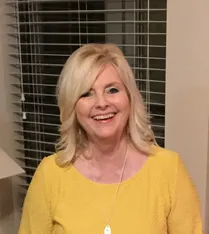 I, Becky Pawley Downey, am a Licensed Professional Counselor, Licensed Professional Counselor Supervisor, and Marriage and Family Therapist specializing in adult, adolescent, marriage, and family therapy, and maintain a private practice at Advocate Christian Counseling in Frisco and Dallas, TX.
While I am professionally trained, my counseling philosophy is firmly rooted in Biblical principles, the centrality of Christ, and dependence upon the Holy Spirit. I have a Master of Arts degree from Amberton University in Counseling with emphasis on Marriage and Family.
And I have also completed training from:
The Institute of Biblical Counseling, Sexual Abuse I and II
Elijah House School of Counseling
Therapon Belief Therapy
LeAnne Payne's School of Pastoral Ministry
Theophostic Ministry
Intimate Life Ministry
SERVE Complex PTSD Treatment
I have been practicing as a Licensed Professional Counselor and Marriage and Family Therapist since 1996. Prior to my professional career, I served as a lay counselor for over ten years in my church and worked for seven years at a psychiatric residential treatment center for abused children.
For the last 20 years I have been very privileged to have made at least 23 mission trips to over twelve foreign countries in various capacities including speaking at a number of women's conferences.

I consider it a great honor and joy for a client to open his/her heart and life to me and to allow me, along with the Lord, to share in their healing journey.